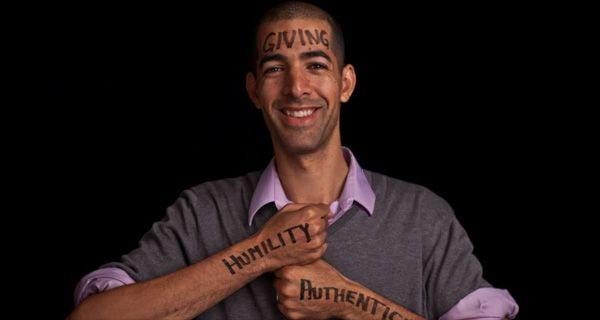 "Life can only be understood backwards."
Even though living it forward has felt bumpy and filled with detours; in retrospect, there's a straight line between starting my first business at 16 and Seminal. The string throughout has been the desire to share the story and expertise of myself and others:
Started writing for publications like Entrepreneur.com .

Wrote my first book during my junior year of college. It became an Amazon.com bestseller.

Started speaking across the
country and have now
spoken in 7+ countries.

Co-founded the Extreme Entrepreneurship Tour to bring hundreds of the country's top young entrepreneurs to speak on 600+ college campuses.

Co-founded the Empact Showcase to recognize the impact of the country's top young entrepreneurs at the White House, Capitol Hill, NASDAQ, and the United Nations.

Contributed articles to Forbes, Inc., Entrepreneur, Business Insider, Huffington Post, and Time.
As a parent, the greatest gift we can give to our children is to pass on our lessons learned. The same is true for us as human beings. Our greatest gift is sharing our lessons with the next generation as a whole.
Imagine a sold out sports stadium with tens of thousands of people. Imagine that you have the opportunity to give a few minute speech about your story and your biggest lessons learned and everyone's attention is on YOU.
That's the opportunity we all have NOW.
The right content at the right time can completely transform someone's life. It's definitely changed ours.
It doesn't make sense that many of the most impactful and successful people in the world rarely share their expertise and that teaching is such a poorly compensated profession.
The mission of Seminal is to help create a better world by distilling the insights of the world's top leaders into immediate, easy-to-follow, research-backed action steps while making it sustainable for experts to share their wisdom on an ongoing basis.
A world where everyone consistently shares their story and their expertise on how to lead a more successful, purposeful, healthier, and productive life and their message reach and impact all of the people that it could be most helpful to.